MPS Teachers,
I thought today that maybe an end of the week update may work best via my blog.  I have not posted near as much via this blog than I used to before moving to Mandan.  I hope this finds you healthy and feeling energized after a week of online learning.
This video was sent to MHS faculty today by Mr. Andresen.  This is an exceptional discussion including some all-star thinkers in education about our new normal.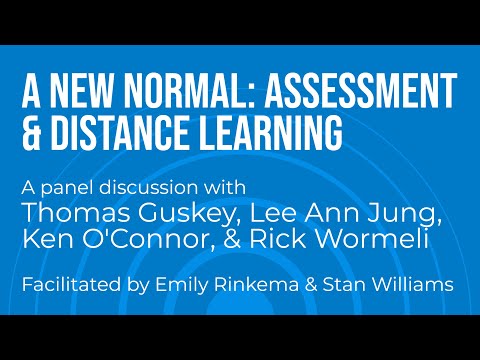 I very much appreciate the perspective of the panelists.  Families & students are stressed and how we build and deploy assessments matters.  Our state plan, and the expectations document, spoke about grading and assessment as it was a required portion of our state plan.  However, how we assess matters.  In no way should it be the same as if we were in school all day – every day.  The views of Lee Ann and Rick W were spot on.  Grades now are a temporary status and we have to be ok with that.  We have to understand grades now are monitoring engagement.  The duration and depth of this event may affect our discussions about grading when we look back on this in totality.
We can invite kids to the teaching and learning dynamic.  Rick W makes exceptional comments about getting our kids involved in the teaching and learning process.  They are seeking ways to be engaged and active participants. All the while ensuring we have effective teaching and learning practices.  Consider his views and don't forget a sense of humor.   He gives great examples.
Give each other GRACE
As we learn to do virtual teaching, please give your self GRACE to make mistakes.  As our students struggle to balance learning at home with the stress of COVID19, give them GRACE.  As our leaders navigate the many questions on their desks, give them GRACE.  If our tech is not quite working perfectly, give our tech team GRACE.  We are a family… let us help each other get through this.
Keep it professional
This is a picture of a PLC held over Zoom in another school.  It is blurred out as one of the teachers took their computer to the bathroom and forget the camera was running.  As we engage with our colleagues and our students, please maintain our professionalism.  As I mentioned earlier this week, keep a good image of yourself and our role as educators presented as you interact via video.
Grading
These are wonderful thoughts by Ken O & Rick W.   I would encourage us to continue to discuss this as our virtual teaching experience continues.   The idea that grades are temporary at this time and not permanent labels.  We will have a better view of this as we near the end of this adventure.  I would contend that how we look at elementary – JH – 9-11th and seniors may all be different.
Love the "LET IT GO" comments by Rick W.  Focus on the important things!
Next Week
School will continue in this fashion for the foreseeable future.  Dr. Bitz and I want to extend huge thank you for the work you have done.  Thank you for your patience.  Thank you for your GRACE.
Stay healthy,
Mr. F